Presents a narrative about
C I N N A M O N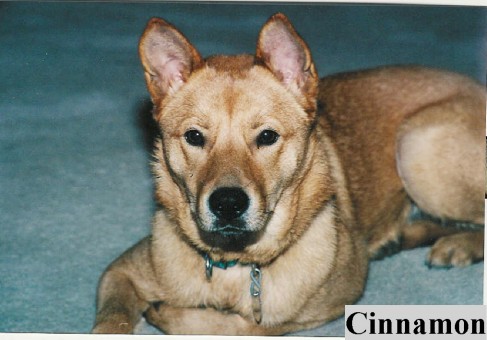 "Cinnamon"
SPCA of Anne Arundel County







Owner: Charlie

We adopted Cinnamon from The Anne Arundel ASPCA which is in Annapolis.

She is a Jindo-mix., about one year old. She was apparently given up because the previous owners were moving to a place that did not allow pets.

She is very smart and learns quickly when she wants to. Certainly the principles learned at GDT have been instrumental in shaping her into a very well behaved dog as well as influencing me to sign up for the Intermediate Class there.